We are the heart of
DE COLORES C. CONSULTING
Three immigrant women from Mexico. Mothers, wives, partners, proud of their Latino roots,
with a strong sense of partnership and mutual support.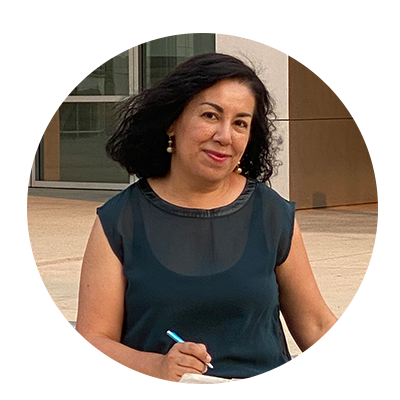 Celia Álvarez
Lider de Finanzas y Mercadotecnia.
Originally from Guadalajara, I came to the United States more than 25 years ago looking for the American dream, studying day and night to be successful.
I started as a promotora and spokesperson in 2008 helping facilitate collective actions. Some years later I was facilitating workshops and further developing my leadership.
Through volunteering and work, I have advocated for parents' and students' rights, literacy, housing rights, and justice and equity for my immigrant community.
With the De Colores C. Consulting cooperative, I fulfilled my dream: to be the owner of my own business.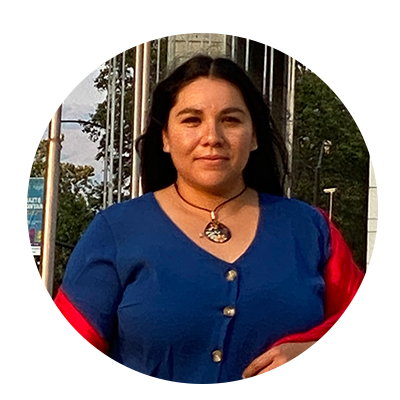 Angélica Flores
Líder de Contratos, Ayudante en Finanzas.
Born in Mexico, I immigrated to the United States as a teenager and have lived in California for more than 15 years. Mother of 3 children, sister, friend, wife, woman of color, I'm her, him, them.
In 2017 I found out about cooperative businesses and co-founded a cooperative with more than 20 women. After leaving in 2019, I co-founded DE COLORES C. CONSULTING.
Having a business has taught me unique lessons. I love being part of DCCC with Celia and Guadalupe, and I love to keep doing what I was already doing voluntarily: giving of myself for others.
Guadalupe Pérez
Líder de RRHH. Ayudante de contratos.
Mexican with an Oaxacan heart, I immigrated to the United States 21 years ago. I am an Indigenous woman, mother, wife, daughter, sister, friend, village leader and entrepreneur.
I believe in building a sustainable economy, solidarity, cooperativism, human wellbeing and harmony with the environment.
In 25 years working with the community, I have supported campaigns promoting health and public policy changes.
As owner and co-founder of De Colores C. Consulting today, I elevate my skills to care for other women, helping them to fulfill their dreams, as I did.
The only way to do great work is to love what you do.